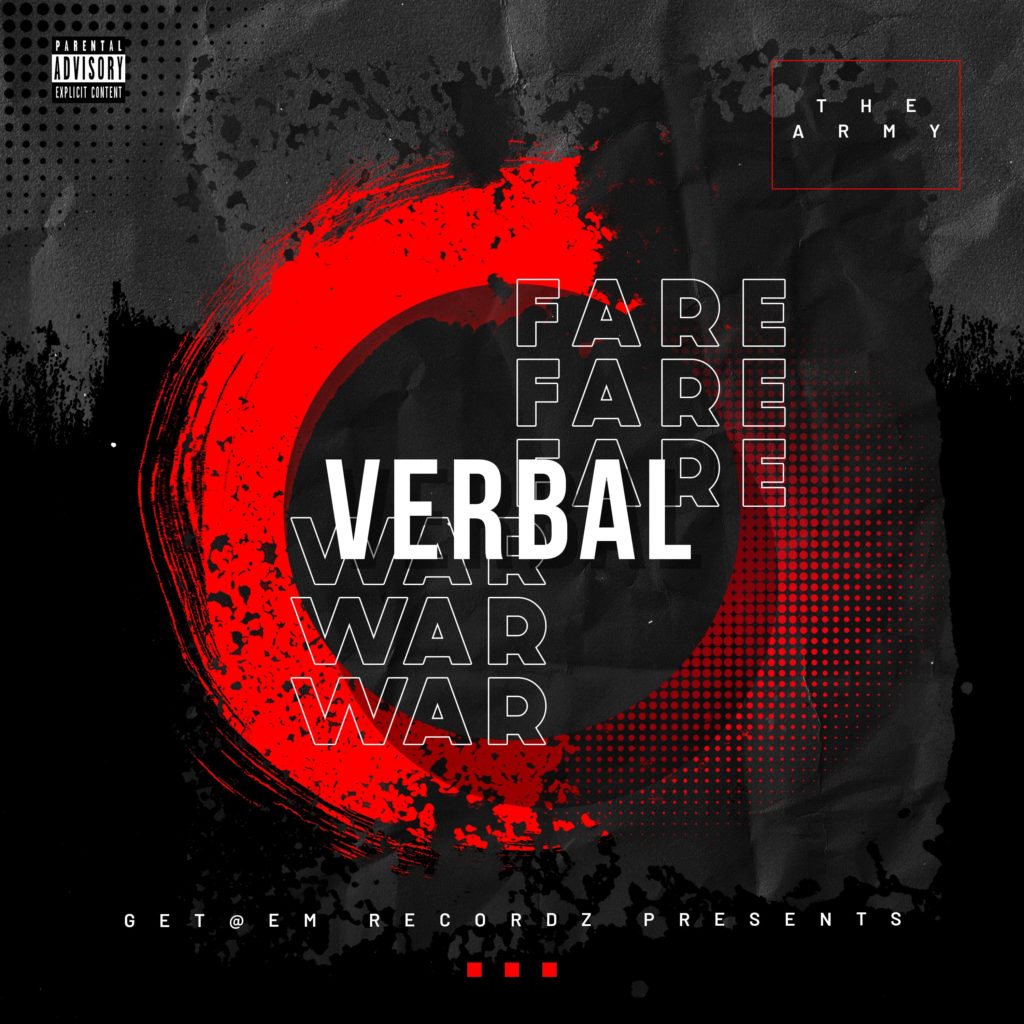 The Army (Verbal Warfare) has arrived!
The Army (Verbal Warfare) album is finally here. The Get@Em Recordz project is exactly what we expected. 15 Tracks of dope lyrical records. Something hip hop desperately needs
The mastermind behind the project. Shade 45 / SiriusXm radio personality "Da Inphamus Amadeuz" has been teasing the album for sometime now. After releasing songs from hip hop veterans Paula Perry, Grand Daddy IU, Jaz-O & more. He officially announced the album during the Sept 30th edition of "The Drunk Mix"
THE ARMY (VERBAL WARFARE)
The project has an all-star hip hop cast. House hold names like Styles P, the late Prodigy of Mobb Deep & Benny The Butcher all appearing on songs. We also get a glimpse of what the actual Get@Em Recordz roster looks like. With impressive efforts from Snyp Life, Blaze Gee, Ricky Bats & others. Of course "The Army" at its core, delivered classics. From Blazin, Party G The Humble, Lazaris The Top Don, Epull, Brian J and more.
According to Amadeuz, during an interview at WBRK Star 101.7FM. "The Army" is a super group of everyone involved in Get@Em Recordz. With main members and affiliates. On the production hip hop producer Castle Money Beats hard hitting drums can be felt on several songs throughout the project.
Ty Bandit produces the highly favorite "Miscommunication". Da Inphamus Amadeuz providing 3 tracks including the single "The Army". Also, there is no "Boom Bap" efforts these days without dj cuts by Tone Spliff. Although we got a surprise cut session from "Boogie Blind" former member of the dj supergroup "The X-Cutioner's"
Take a look at one of the visuals off of the new project. Also be sure to check out "The Army (Verbal Warfare)" here: https://www.smarturl.it/verbalwarfare
Follow Get@Em Recordz on social media & on instagram: https://www.instagram.com/igetatem